EVENT HIGHLIGHTS
Each year, the Niagara Foundation recognizes individuals and organizations in the Chicago community who have demonstrated strong commitment to serving their community while maintaining a global mindset.
Founded in 2006, the Peace & Dialogue Awards seek to encourage leaders in the Chicago community to continue to be forces for positive change, to inspire thoughtful dialogue about the issues facing our community and our world, and to bring together the best and the brightest in the city to work together towards a more peaceful future.
Niagara Foundation annually awards individuals and organizations who have contributed their time, energy, leadership, and dedication to the cause of dialog, peace, understanding, and community service on a special program called "Niagara Peace & Dialogue Awards".
Date
Thursday
September 22nd, 2011
6:30 – 9:00 pm
Venue
University Club of Chicago
76 E Monroe St  Chicago, IL 60603
Dinner & Awards Ceremony – Cathedrall Hall – 9th Floor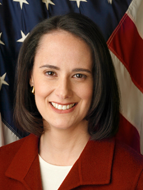 Niagara Community Service Award: Lisa Madigan

Attorney General, State of Illinois
Attorney General Madigan became the first woman elected to serve as the Illinois Attorney General in November 2002, and she is one of only a handful of female Attorneys General in the country. In 2010, she was elected to her third term as Attorney General and now is the senior-most female Attorney General in the country. In the national arena, Attorney General Madigan is a respected advocate, regularly testifying before Congress and federal commissions charged with strengthening consumer financial protections, in part due to her aggressive crackdown on the country's largest subprime lenders and her advocacy for reining in abuse and retraining state enforcement powers. Madigan also has testified before Congress on a range of subjects, from protections for consumers' privacy to recalled children's products, employment discrimination, natural gas prices and energy trading.
Madigan's key initiatives have been in the areas of Consumer Protection; Protecting Communities from Sex Offenders and Online Predators; Keeping Seniors Safe; Safeguarding the Environment; and Fighting for Open and Accessible Government.
Madigan's firm belief that one person can make a difference is what led her into a career in public service and drives her work as the state's chief legal officer. Over the course of her career, many organizations have recognized and honored Madigan's accomplishments. Some of the awards she received include the John F. Kennedy New Frontier Award, an honor presented annually to an American elected official whose contributions in office demonstrate the impact and value of public service in the spirit of President Kennedy and the Aspen Institute Rodel Fellowship, which recognizes the nation's most outstanding young political leaders and is focused on the ethics and responsibilities of public leadership.
Before her election as Attorney General, Madigan also served in the Illinois Senate and worked as a litigator for a Chicago law firm. Prior to becoming an attorney, she was a teacher and community advocate, developing after-school programs to help keep kids away from drugs and gangs. Madigan also volunteered as a high school teacher in South Africa during apartheid.
Madigan earned her bachelor's degree from Georgetown University and her J.D. from Loyola University Chicago School of Law. She and her husband, Pat Byrnes, have two daughters.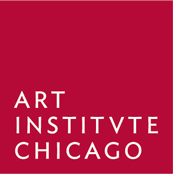 Niagara Global Vision Award: The Art Institute of Chicago
Received by Daniel Walker, Pritzker Chair of Asian Art and Curator of Islamic Art and Chair and Christa C. Mayer Thurman Curator of Textiles
The Art Institute of Chicago was first organized as a school, the Chicago Academy of Design, in 1866. In 1879 the school and the museum were renamed the Chicago Academy of Fine Arts, with the stated mission "to found, build, maintain and operate museums of fine arts, schools, and libraries of art . . . conducive to the artistic development of the community." A mere three years later, in 1882, the Academy changed its name again, to the Art Institute of Chicago, consisting of the School of the Art Institute and the museum. The museum occupied a series of downtown locations until late 1893, when it moved into a building constructed earlier that year as part of the World's Columbian Exposition. With its flanking lions and marble lobby, that World's Fair building remains the heart of the museum. Since 1893, the museum has undergone extensive additions and renovations as well as staggering growth. From an original budget of $91,000 and a membership of approximately 1,100, the Art Institute now has an operating budget of $120 million, a membership of 100,000, and more than 1.8 million local, national, and international visitors a year. The Art Institute has one of the world's finest collections of art, maintained by a staff of 700, including 11 separate curatorial departments, extensive conservation laboratories, and administrative staff.
Niagara Fethullah Gulen Award: Dirk Ficca

The Council for a Parliament of the World's Religions
Rev. Dirk Ficca serves as Executive Director of the Council for a Parliament of the World's Religions. Dirk worked closely with the religious and spiritual communities of the Chicago metropolitan area to plan and organize the 1993 Parliament event in Chicago. Given the enthusiasm generated by the 1993 Parliament, Dirk continued to lead the Council's efforts to build a vibrant interreligious movement in Chicago and around the world. Dirk is an ordained Presbyterian minister and prior to joining the Council served for eleven years as pastor of the First Presbyterian Church of Benton Harbor, Michigan. Dirk teaches at DePaul University, the Lutheran School of Theology and Garrett Evangelical Theological Seminary. In 2010, Dirk was honored with an Interfaith Visionary Award by the Temple of Understanding.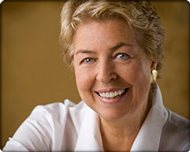 Niagara Commitment Award: Anne Eleanor Roosevelt

Vice President, Global Corporate Citizenship, The Boeing Company
Anna Eleanor Roosevelt (known as Anne) served as the enterprise-wide leader of Boeing's global corporate citizenship, providing philosophical and strategic direction to the company as well as managing a network of U.S. and international community investors who deploy Boeing's multiple resources partnering with communities around the world.After graduate school, Roosevelt moved to Kentucky, where she joined the faculty of Western Kentucky University; there she taught museum studies and worked on the staff of The Kentucky Museum for almost eight years. In 1983, she moved to Chicago as a freelance collection consultant. She was later named the first director of the Center for Scandinavian Studies at North Park College in Chicago.
In 1987, Roosevelt refocused her efforts to pursue her lifelong interest in politics, working for the Democratic National Committee. In 1989 she managed Senator Paul Simon's Chicago office and his 1990 re-election campaign. The following year, Roosevelt was a consultant for the "Daley for Mayor" campaign. In 1991, she became the first executive director of the Museums in the Park, an organization representing the political interest of the nine museums located on Chicago Park District land.
From 1996 through 1998, she served as the director of the Mayor's Office of Program Development for the City of Chicago, and in January 1998, she began as executive director of the Brain Research Foundation, an affiliate of The University of Chicago. In 2001, when Boeing relocated to Chicago, Roosevelt became director of Community and Education Relations for Boeing's Corporate Offices. In 2006, she was named vice-president of Global Corporate Citizenship, an enterprise wide responsibility.
Roosevelt has served as a board member of Roosevelt University, Spelman College, an advisory board member for the Joan B. Kroc Institute for International Peace Studies, and a member of the Chicago Sister Cities Casablanca Committee. She is also a board member of the Foundation for the National Archives, and chairs The Roosevelt Institute in New York. She has recently moved to Maine to be near her family and to re-enter the not-for-profit sector as CEO of Goodwill Industries of Northern New England. Chicago, however, will always be "home."
Born in Pasadena, Calif., Roosevelt graduated from Stanford University, with a Bachelor of Arts degree in art and art history, and the University of North Carolina at Chapel Hill, earning a Master of Science degree in library science.
Rob Stafford

Anchor, NBC 5 Chicago
Rob Stafford is the anchor of NBC5 News at 6P and 10P. He anchors with Allison Rosati on all three newscasts. Rob joined NBC5 News in Chicago as weekend anchor and reporter in September, 2007. He moved to the main anchor position in July, 2009.Prior to joining NBC 5, Rob was a correspondent for the award-winning NBC newsmagazine, Dateline NBC.
read more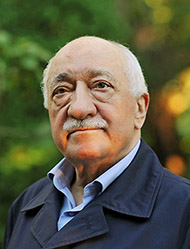 Fethullah Gulen

Turkish Muslim scholar, thinker, and poet
M. Fethullah Gulen was born in the small village of Korucuk, in Erzurum Province, Eastern Turkey, in November 1938. Known by his simple and austere life style, Mr. Gulen has been from his earliest years a gifted Islamic scholar and thinker, and a creative writer and poet. His father taught him Arabic, and initiated in him his profound love of Prophet Mohammad (PBUH) and his Companions. Later he continued his studies under the guidance of some of the most prominent Islamic scholars in Eastern Turkey. He received further training in the religious sciences.
Mr. Gulen, so distinguished himself that he was asked to begin teaching when he was only fifteen. He did so while continuing his studies in the religious sciences. Blessed with extraordinary oratory skills, even at young age, Gulen was recognized as one of the more accomplished Islamic preachers in the early 1950s, mentioned in the same breath with some of the more learned scholars, many years his senior, in Eastern Anatolia. Gulen devoted his life trying to solve society's ills and spiritual sufferings, and inspired the establishment of many charitable organizations to serve the welfare of the underprivileged. He published a number of well-known books, most of which remain on the best seller list in Turkey, and have also been translated into English. These include The Infinite Light, Questions, Towards the Lost Paradise, and Truth through Colors. At a time when humanity is in a desperate need of leaders and role models, we find a true innovator and an inspirational leader as well as a deeply good man in M. Fethullah Gulen.
When he retired from formal teaching studies in 1980 he had inspired a whole generation of young students, many of whom are leaders in their communities today and of course, Niagara Foundation itself, especially they are the purpose of this evening, all based upon the work of this man