EVENT HIGHLIGHTS
Each year, the Niagara Foundation recognizes individuals and organizations in the Chicago community who have demonstrated strong commitment to serving their community while maintaining a global mindset.
Founded in 2006, the Peace & Dialogue Awards seek to encourage leaders in the Chicago community to continue to be forces for positive change, to inspire thoughtful dialogue about the issues facing our community and our world, and to bring together the best and the brightest in the city to work together towards a more peaceful future.
Date
Monday – September 16 th, 2013
6:30 – 9:00 PM
Dinner & Awards Ceremony
Venue
University Club of Chicago
76 E Monroe St  Chicago, IL 60603
Niagara Commitment Award
Hon. Anne M. Burke
Illinois Supreme Court Justice
Niagara Community Service Award
The City Club of Chicago
Received By Paul Green Chairman,
The City Club of Chicago
Niagara Fethullah Gülen Award
M. Cherif Bassiouni
Emeritus Professor of law
DePaul University
School of Law
Rob Stafford

Anchor, NBC 5 Chicago
Rob Stafford is the anchor of NBC5 News at 6P and 10P. He anchors with Allison Rosati on all three newscasts. Rob joined NBC5 News in Chicago as weekend anchor and reporter in September, 2007. He moved to the main anchor position in July, 2009.Prior to joining NBC 5, Rob was a correspondent for the award-winning NBC newsmagazine, Dateline NBC.
read more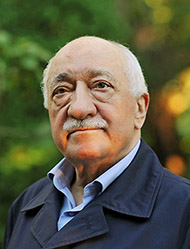 Fethullah Gulen

Turkish Muslim scholar, thinker, and poet
M. Fethullah Gulen was born in the small village of Korucuk, in Erzurum Province, Eastern Turkey, in November 1938. Known by his simple and austere life style, Mr. Gulen has been from his earliest years a gifted Islamic scholar and thinker, and a creative writer and poet. His father taught him Arabic, and initiated in him his profound love of Prophet Mohammad (PBUH) and his Companions. Later he continued his studies under the guidance of some of the most prominent Islamic scholars in Eastern Turkey. He received further training in the religious sciences.
Mr. Gulen, so distinguished himself that he was asked to begin teaching when he was only fifteen. He did so while continuing his studies in the religious sciences. Blessed with extraordinary oratory skills, even at young age, Gulen was recognized as one of the more accomplished Islamic preachers in the early 1950s, mentioned in the same breath with some of the more learned scholars, many years his senior, in Eastern Anatolia. Gulen devoted his life trying to solve society's ills and spiritual sufferings, and inspired the establishment of many charitable organizations to serve the welfare of the underprivileged. He published a number of well-known books, most of which remain on the best seller list in Turkey, and have also been translated into English. These include The Infinite Light, Questions, Towards the Lost Paradise, and Truth through Colors. At a time when humanity is in a desperate need of leaders and role models, we find a true innovator and an inspirational leader as well as a deeply good man in M. Fethullah Gulen.
When he retired from formal teaching studies in 1980 he had inspired a whole generation of young students, many of whom are leaders in their communities today and of course, Niagara Foundation itself, especially they are the purpose of this evening, all based upon the work of this man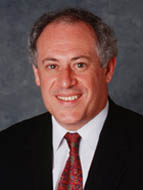 Pat Quinn

Governor of Illinois
Pat Quinn (Democrat) has served the people of Illinois — both as a citizen and a public official — for more than a quarter of a century. He has organized grassroots petition drives, signed by more than four million signatures from voters, in favor tax reform, tougher consumer protection laws, and giving citizens a stronger voice in government. As Governor, Quinn serves as an advocate for consumers, taxpayers, and military men and women and their families. He also spearheads countless initiatives that foster a cleaner environment and encourage economic development in historic business districts and rural communities.
read more