EVENT HIGHLIGHTS
Niagara Foundation publicly recognizes individuals and organizations who have distinguished themselves in their profession and contributed their time, energy, leadership, and dedication to the cause of dialog, peace, understanding, education and community service.
Date
Thursday, October 15, 2015
Time
6:30pm – 9:30 pm
Venue: 1451 Renaissance place, Milwaukee
Dress code: Business attire
Address
1451 N Prospect Ave, Milwaukee, WI 53202
6:00 – Registration starts
6:15 – Reception
7:00 – Dinner
8:00 – Welcome & Opening Remarks
8:15 – Awards Presentations
Awards Presentations Fee: $30 (Individual Ticket)
COMMUNITY SERVICE AWARD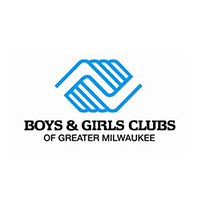 Boys & Girls Club of Greater Milwaukee
Received by
Vincent Lyles, President and CEO
Boys & Girls Clubs of Greater Milwaukee provides safety, academic support, free meals and role models to more than 43,000 children and teens each year at 44 locations, all for a fee of $5 annually.
read more
---
COMMITMENT AWARD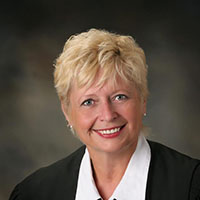 Janine P. Geske, Justice
Former Wisconsin Supreme Court Judge
Distinguished Professor of Law Director of Restorative Justice Initiative
Justice Janine P. Geske currently serves as a Distinguished Professor of Law at Marquette University Law School and Director of the Law School's Restorative Justice Initiative. In the fall of 2011, she served as a Visiting Professor of law at the Catholic University of Leuven, Belgium in Restorative Justice at its Institute of Criminology.
read more
---
PEACE AWARD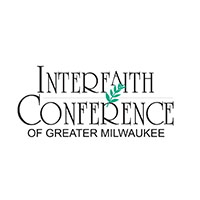 Interfaith Conference of Greater Milwaukee
Received by
Rob Shelledy, Chair of the Interfaith Conference Cabinet
The Interfaith Conference of Greater Milwaukee seeks to uphold the dignity of every person and the solidarity of the human community.  The Interfaith Conference is a 45-year-old, nonprofit organization through which the regional leaders and adherents of 17 member denominations and faiths dialogue to build relationships, conduct interfaith programming to foster public understanding, tolerance and friendship, and work together on social justice issues.
read more
---
MEDIA AWARD
Mark Sabljak

Publisher - Milwaukee Business Journal
Mark Sabljak has been publisher of Milwaukee Business Journal since 1994 and is responsible for both the editorial and business aspects of the print and digital publishing and events company. Sabljak is a 1974 journalism graduate of Marquette University. He also has an MA in Communications from UW – Milwaukee.
His volunteer service is concentrated on education-related activities. He is a co-chair of the GMC's Education Committee and is on the Executive Committee of Milwaukee Succeeds. He was co-chair of the 2015 United Performing Arts Fund campaign, which raised a record $12 million. He was a co-chair of the Milwaukee Mosaic Partnerships and is working to restore the effort.
Sabljak has co-authored four non-fiction books, including a history of the FBI's Most Wanted list, which was featured on a long-running History Channel documentary. He began his career as a sports reporter and an editor for The Milwaukee Journal. He is married to his high school sweetheart, Joan, and they have three children and five-plus grandchildren.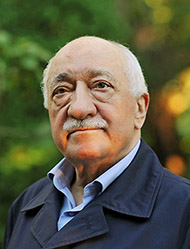 Fethullah Gulen

Turkish Muslim scholar, thinker, and poet
M. Fethullah Gulen was born in the small village of Korucuk, in Erzurum Province, Eastern Turkey, in November 1938. Known by his simple and austere life style, Mr. Gulen has been from his earliest years a gifted Islamic scholar and thinker, and a creative writer and poet. His father taught him Arabic, and initiated in him his profound love of Prophet Mohammad (PBUH) and his Companions. Later he continued his studies under the guidance of some of the most prominent Islamic scholars in Eastern Turkey. He received further training in the religious sciences.
Mr. Gulen, so distinguished himself that he was asked to begin teaching when he was only fifteen. He did so while continuing his studies in the religious sciences. Blessed with extraordinary oratory skills, even at young age, Gulen was recognized as one of the more accomplished Islamic preachers in the early 1950s, mentioned in the same breath with some of the more learned scholars, many years his senior, in Eastern Anatolia. Gulen devoted his life trying to solve society's ills and spiritual sufferings, and inspired the establishment of many charitable organizations to serve the welfare of the underprivileged. He published a number of well-known books, most of which remain on the best seller list in Turkey, and have also been translated into English. These include The Infinite Light, Questions, Towards the Lost Paradise, and Truth through Colors. At a time when humanity is in a desperate need of leaders and role models, we find a true innovator and an inspirational leader as well as a deeply good man in M. Fethullah Gulen.
When he retired from formal teaching studies in 1980 he had inspired a whole generation of young students, many of whom are leaders in their communities today and of course, Niagara Foundation itself, especially they are the purpose of this evening, all based upon the work of this man.
Magda G. Peck

Founding Dean of Joseph J. Zilber School of Public Health at University of Wisconsin-Milwaukee
She is Founding Dean of the new University of Wisconsin-Milwaukee, Joseph J. Zilber School of Public Health, a leadership post she began on March 1, 2012. Previously, she was Professor of Public Health and Pediatrics at the University of Nebraska Medical Center in Omaha, where she was founding director of both the Graduate Program in Public Health and the Great Plains Public Health Leadership Institute. She was instrumental in starting Nebraska's College of Public Health in 2006, and served as its Associate Dean for Community Engagement and Public Health Practice until 2012.
Dean Peck is a national leader in women and child's health, leadership and workforce development, and urban health. In 1989, she founded CityMatCH, a national organization dedicated to improving maternal and child health in America's cities, and served as its CEO until 2007. She recently served on the Institute of Medicine's Committee on Preventive Services for Women, whose recommendations became law under the Affordable Care Act in August 2012.
Clinically trained as one of the nation's first physician's assistant (PAs), Dr. Peck is a life-long learner, with Masters (1983) and doctoral (1986) degrees in maternal and child health from the Harvard School of Public Health. Her leadership has been recognized by the American Public Health Association (MCH Young Professional Award) , the Centers for Disease Control and Prevention (National Leadership in MCH Epidemiology), and University of Nebraska (Robert D. Sparks Award in Public Health and Preventive Medicine).