EVENT HIGHLIGHTS
Each year, the Niagara Foundation recognizes individuals and organizations in the Chicago community who have demonstrated strong commitment to serving their community while maintaining a global mindset.
Founded in 2006, the Peace & Dialogue Awards seek to encourage leaders in the Chicago community to continue to be forces for positive change, to inspire thoughtful dialogue about the issues facing our community and our world, and to bring together the best and the brightest in the city to work together towards a more peaceful future.
Date
Thursday
June 4th, 2009
6:30 – 9:00 pm
Venue
University Club of Chicago
76 East Monroe Street Chicago, IL 60603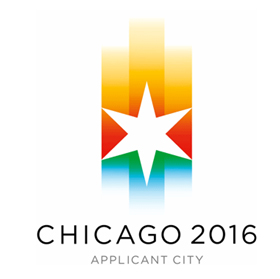 Niagara Community Service Award: Chicago 2016 Olympics Committee

Received by Lori Healey, President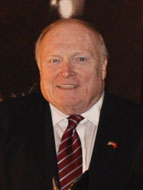 Niagara Lifetime Leadership Award: Hon. Neil Hartigan

Chairman and CEO World Trade Center Illinois

Niagara Media Award: Chicago Tribune

Received by Tony Hunter, President, Publisher & CEO Tribune Company

Niagara Fethullah Gulen Award: Richard Rosengarten

Dean of the Divinity School, University of Chicago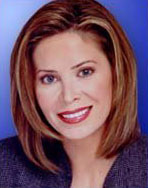 Kathy Brock

Anchor, ABC 7 News Chicago
Kathy Brock co-anchors the ABC 7 News at 6 and 10 p.m., the top rated newscasts in Chicago. Brock's contributions at 10 p.m. play a significant role in the newscast's enormous success; it is the most watched newscast in the market. Brock joined ABC 7 in September 1990 as the co-anchor of ABC 7 News This Morning and as a general assignment reporter for the daily newscasts. She was promoted to co-anchor of the 6 p.m. news in 1993 and the 10 p.m. newscast in 2003. Over the years, she has covered everything from politics to the Chicago loop flood to the Cook County Administration Building fire.
Brock's work has been recognized with two Chicago Emmy Awards. She has also been honored with two prestigious national awards for a documentary on a people to people aid project in Mali, West Africa; the Edward R. Murrow Award, given by the Radio-Television News Directors Association and the IRIS Award, from the National Association of Television Program Executives (NATPE).
Prior to joining ABC 7, Brock spent six years as an anchor/reporter at KUTV-TV in Salt Lake City, Utah. She also spent two years as an anchor/reporter at KBCI-TV in Boise, Idaho; at KEPR-TV, in Pasco, Washington; and at KWSU-TV in Pullman, Washington.
Brock is involved in a number of Chicago philanthropic endeavors, including Deborah's Place a transition facility for abused women getting back on their feet. She also serves on the board of directors for Erikson Institute, a graduate school in child development.
Brock holds a journalism degree from Washington State University. She resides in the northern suburbs and is the mother of two sons.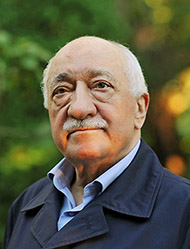 Fethullah Gulen

Turkish Muslim scholar, thinker, and poet
M. Fethullah Gulen was born in the small village of Korucuk, in Erzurum Province, Eastern Turkey, in November 1938. Known by his simple and austere life style, Mr. Gulen has been from his earliest years a gifted Islamic scholar and thinker, and a creative writer and poet. His father taught him Arabic, and initiated in him his profound love of Prophet Mohammad (PBUH) and his Companions. Later he continued his studies under the guidance of some of the most prominent Islamic scholars in Eastern Turkey. He received further training in the religious sciences.
Mr. Gulen, so distinguished himself that he was asked to begin teaching when he was only fifteen. He did so while continuing his studies in the religious sciences. Blessed with extraordinary oratory skills, even at young age, Gulen was recognized as one of the more accomplished Islamic preachers in the early 1950s, mentioned in the same breath with some of the more learned scholars, many years his senior, in Eastern Anatolia. Gulen devoted his life trying to solve society's ills and spiritual sufferings, and inspired the establishment of many charitable organizations to serve the welfare of the underprivileged. He published a number of well-known books, most of which remain on the best seller list in Turkey, and have also been translated into English. These include The Infinite Light, Questions, Towards the Lost Paradise, and Truth through Colors. At a time when humanity is in a desperate need of leaders and role models, we find a true innovator and an inspirational leader as well as a deeply good man in M. Fethullah Gulen.
When he retired from formal teaching studies in 1980 he had inspired a whole generation of young students, many of whom are leaders in their communities today and of course, Niagara Foundation itself, especially they are the purpose of this evening, all based upon the work of this man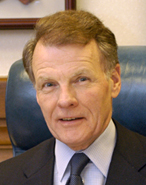 Michael J. Madigan

Illinois House Speaker
Speaker Michael J. Madigan has throughout his time in the Legislature pursued a mandate to implement policies that benefit the working people of Illinois. A Democrat, Madigan is the longest serving speaker in state history, having held the position continuously since 1983, except for the years 1995-1996.
Madigan has worked to build bipartisan consensus on difficult issues and is keenly conscious of his responsibility to ensure equitable treatment for all regions of the state. During his time leading the House he has worked with governors and legislators to shape policies that have fundamentally altered the state's course for the better. Madigan has been a driving force behind laws to: expand health care access, improve education funding and standards, increase wages and benefits, strengthen civil rights, reduce crime, preserve the environment, strengthen the state's economy, build critical transportation infrastructure, reform government ethics and election campaign practices, and protect consumers. Above all, he has endeavored to make government's daily workings and the legislative process more transparent and accountable to the citizens of the state.
Madigan was born April 19, 1942 in Chicago. After attending St. Ignatius College Prep and the University of Notre Dame, Madigan eventually graduated from Loyola University's Law school. He worked as a hearing officer on the Illinois Commerce Commission and in the City of Chicago's law department before becoming the youngest ward committeeman in the city in 1969. The following year, voters in the 22nd District chose him to be their delegate to the 1970 Constitutional Convention and their state representative, a post he has since been re-elected to every two years. He was elected House Democratic Leader in 1981 and 1995, and served as Majority Leader from 1977 through 1980. His work in the Legislature has been consistently marked with honors and distinctions from a wide range of civic, community, educational and business organizations.
Madigan became the Chairman of the Democratic Party of Illinois in 1998 and is a member of the Democratic National Committee. Under his leadership, Democrats have won majorities in each chamber of the General Assembly, both U.S. Senate seats, and all statewide constitutional offices. In 1999, Madigan achieved the distinction of being one of the few lawmakers to serve alongside a child when his daughter, Lisa, was elected to the Illinois Senate from the 17th District. In 2002, voters chose Lisa Madigan to be the state's first female Attorney General.
Madigan and his wife, Shirley, are also the parents of daughters Tiffany and Nicole, a son, Andrew, and grandparents of two granddaughters.
Jan Schakowsky

Member of Congress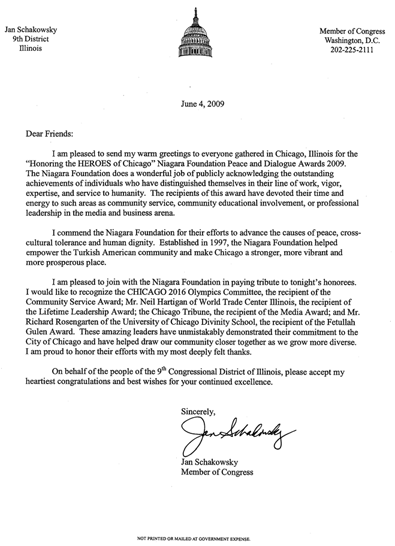 Richard M. Daley

Mayor of Chicago