EVENT HIGHLIGHTS
Each year, the Niagara Foundation recognizes individuals and organizations in the Chicago community who have demonstrated strong commitment to serving their community while maintaining a global mindset.
Founded in 2006, the Peace & Dialogue Awards seek to encourage leaders in the Chicago community to continue to be forces for positive change, to inspire thoughtful dialogue about the issues facing our community and our world, and to bring together the best and the brightest in the city to work together towards a more peaceful future.
Date
June 4th, 2008
6:30 – 9:00 pm
Venue
University Club of Chicago
76 East Monroe Street Chicago, IL 60603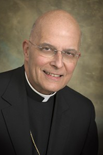 Niagara Peace Award: His Eminence Francis Eugene George O.M.I.

Archbishop of Chicago
Niagara Media Award: Torey Malatia

President & General Manager, Chicago Public Radio
Niagara Education Award: Barbara Eason-Watkins

Chief Educational Officer, Chicago Public Schools
Niagara Education Award: Henry Bienen

President, Northwestern University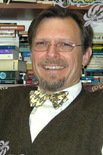 Niagara Outstanding F. Gulen Award: Paul Parker

Chairperson and Professor, Department of Theology and Religion, Elmhurst College
Niagara Community Service Award: Pat Quinn

Lt. Governor, State of Illinois
Kristyn Hartman

Anchor, CBS 2 Chicago
Kristyn Hartman is the co-anchor of CBS 2′s weekday morning news from5:00 AM – 7:00 AM. Hartman, who began working at CBS 2 in September 2004, had previously served as a general assignment reporter for the station's morning news and as co-anchor of the Sunday morning news.
Before joining CBS 2, Hartman served as anchor/reporter for WCCB-TV in Charlotte, NC (2001-2004). Prior to that, she worked for KTVK-TV in Phoenix, AZ as a reporter (1997-2000), and at WMBD-TV in Peoria, IL as an anchor/reporter (1993-1997). She began her broadcasting career at KSNF-TV in Joplin, MO as an anchor/reporter in 1993.
Hartman ran the LaSalle Bank Chicago Marathon in 2006 in support of the Leukemia & Lymphoma Society. Currently she is teaching a TV production class at Northwestern University's Medill School of Journalism.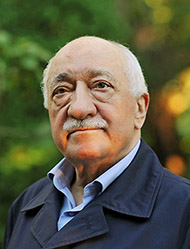 Fethullah Gulen

Turkish Muslim scholar, thinker, and poet
M. Fethullah Gulen was born in the small village of Korucuk, in Erzurum Province, Eastern Turkey, in November 1938. Known by his simple and austere life style, Mr. Gulen has been from his earliest years a gifted Islamic scholar and thinker, and a creative writer and poet. His father taught him Arabic, and initiated in him his profound love of Prophet Mohammad (PBUH) and his Companions. Later he continued his studies under the guidance of some of the most prominent Islamic scholars in Eastern Turkey. He received further training in the religious sciences.
Mr. Gulen, so distinguished himself that he was asked to begin teaching when he was only fifteen. He did so while continuing his studies in the religious sciences. Blessed with extraordinary oratory skills, even at young age, Gulen was recognized as one of the more accomplished Islamic preachers in the early 1950s, mentioned in the same breath with some of the more learned scholars, many years his senior, in Eastern Anatolia. Gulen devoted his life trying to solve society's ills and spiritual sufferings, and inspired the establishment of many charitable organizations to serve the welfare of the underprivileged. He published a number of well-known books, most of which remain on the best seller list in Turkey, and have also been translated into English. These include The Infinite Light, Questions, Towards the Lost Paradise, and Truth through Colors. At a time when humanity is in a desperate need of leaders and role models, we find a true innovator and an inspirational leader as well as a deeply good man in M. Fethullah Gulen.
When he retired from formal teaching studies in 1980 he had inspired a whole generation of young students, many of whom are leaders in their communities today and of course, Niagara Foundation itself, especially they are the purpose of this evening, all based upon the work of this man
Richard A. Rosengarten

Dean of the Divinity School, The University of Chicago
Rosengarten, who received his Ph.D. from the Religion and Literature program in the Divinity School, returned to the University in 1991, when he was appointed Dean of Students. Since that time, he has become a national voice on questions of the academic study of religion.
Under his tenure, the Divinity School created the Chicago Forum on Pedagogy and the Study of Religion, a three-year forum of plenary talks, panel discussions and graduate student workshops, which explored the issues that surround teaching the academic subject of religion. A new and important step in educating future religion professors, the Chicago Forum helped boost the Divinity School's reputation as the premier "teacher of teachers" in the study of religion.
Rosengarten is currently at work on three books. His main project is titled The Catholic Sophocles and examines how Flannery O'Connor's fiction works in expressive relation to the Roman Catholic tradition as analogous to the relationship of the plays of Sophocles to Greek mythology. The goal of the book is twofold: to characterize the influence of Catholicism on O'Connor's short fiction and to contribute constructively to recent debates about Catholic identity beyond the current liberal vs. conservative divide.
He also is editing a collection on future directions in religion and literature. Future projects include a study of satire and negative theology tentatively titled On Goodness and God: Apophasis, Irony, Satire.
Rosengarten earned his B.A. in English language and literature from Kenyon College, and his M.A. in the same subject from Chicago's Division of the Humanities. Before joining the University faculty, Rosengarten taught as an assistant professor at Saint Xavier College.