EVENT HIGHLIGHTS
Niagara Foundation is proud to present its 2015 Media & Ethics Forum: Censorship and Democracy in the Digital Age, co-sponsored by Loyola University Chicago. During this forum, speakers from academic, government, journalism and nonprofit backgrounds will discuss social media ethics, the impact of social media on ISIS's member recruitment, and extreme media suppression-censorship in Turkey as a democratic regression model.
The first panel consists of academics and media personnel who can deliver relevant and substantiated information about social media ethics and the implications of censorship in the Digital Age. The second panel consists of individuals who can discuss the ISIS case: the fact that the terrorist group has also figured out the social media trends in recruiting its members and whether media, particularly social media, should be censored. The third panel presents a case study of Turkey's media suppression-democratic regression as a result of the current Turkish government's crackdown on all media outlets.
Panel 1: Social Media Ethics & Democracy in the Digital Age (8:30am-9:45am)
Panel 2: ISIS Social Media Recruitment and Censorship (10:00am-11:15am)
Panel 3: Democracy in Crisis: Media Censorship in Turkey (11:30am-12:45pm)
THIS EVENT IS FREE & OPEN TO PUBLIC
Not a member? Become one here to have unlimited complimentary access to all Public and Global Affairs events for one year!
CLICK TO RSVP
If you have difficulties registering for this event, please CONTACT Rana Yurtsever, Program Director for Niagara's Center for Public and Global Affairs, via email at [email protected] or phone 312-240-0707 Ext. 107.

This event is co-sponsored by Loyola University Chicago, School of Communication
Community Partners: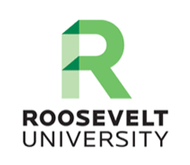 "This was a terrific opportunity to serve on a panel with two educators to discuss the ever-changing world of social media and ethics. The best part was being able to share our views with the many students in the audience, who will be leading the industry in the coming years."- Dennis Anderson, Executive Editor, Peoria Journal Star
"I enjoyed participating in the Niagara Foundation's Media & Ethics panel. My fellow panelists brought fascinating insights to the study of ISIS, and our audience was deeply engaged with thoughtful comments and questions." – Dr. David Faris, Assoc. Professor and Chair of Political Science Dept., Roosevelt University
"Being part of a panel discussion on Turkey's media freedom at a time of growing intolerance was a great opportunity to share everyday ordeal Turkish journalists are going through back at home. The platform provided a chance to illustrate the country's worsening press freedom and we shared insights on what could be the antidote to improve Turkey's media environment. " – Mahir Zeynalov, Journalist, Al-Arabiya, Columnist, Today's Zaman
"Niagara's Media and Ethics Forum is a great way to get caught up on the pressing issues facing journalism, international relations, and the role of our communities on the world stage. It's always an enlightening experience – even as a panelist, I felt like an audience member vacuuming up information from the other speakers!" – Tim Brauhn, Communications Manager at Islamic Networks Group
Date:
Tuesday, September 29.
8:15am- 1:00pm
Refreshments will be served throughout the event.
Venue
Regents Hall, Loyola University-Chicago
111 E. Pearson St.
Chicago, IL, US, 60611
Social Media Ethics and Democracy in the Digital Age (8:30am-9:45am)

1) Is mass media/digital/social media free? If not, to what extent should it be free and what are the implications and consequences of too much media freedom?
2) Is censorship democratic? If so, how much is "too much"?
3) Can media actually be limited in the digital age? (Unlike newspapers, the general public can now comment on everything and have their voices be heard)
CLICK TO RSVP for this PANEL
SPEAKERS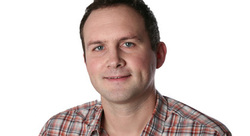 Moderator: Dr. Bastiaan Vanacker,Associate Professor
Program Director, Loyola University Chicago's Center for Digital Ethics&Policy
Bastiaan Vanacker's academic work has focused on media ethics and law, international communication and the philosophy of mass communication. He joined Loyola in fall 2007 as assistant professor in media ethics. Vanacker was named the program director for the School of Communications Center of Digital Ethics and Policy in Summer 2012.
Dr. Vanacker's award winning graduate research has been presented at various peer reviewed conferences and has been published in the Journal of Mass Media Ethics.‌
Dennis Anderson, Executive Editor, Journal Star, Peoria
Anderson joined the Journal Star in Peoria, Ill., as executive editor in July 2012 after spending seven years in Lawrence, Kan., as the managing editor of the Journal-World. This year the Journal Star was named one of Editor & Publisher magazine's 10 "Newspapers That Do It Right" and the Journal Star received the 2014 top award for General Excellence from the Illinois Associated Press Media Editors. The Journal Star was also named GateHouse Media's Newspaper of the Year. Before Lawrence, Anderson spent 10 years with Gannett newspapers, including the Norwich Bulletin in Connecticut from 1999 to 2005 and the Binghamton Press & Sun-Bulletin in New York from 1996-1999. He worked at the Daily Herald in Arlington Heights, Ill., from 1990 to 1996, last serving as a bureau chief. He currently serves on the Associated Press Media Editors board of directors and is now its treasurer. While at the Journal-World, the paper won APME's top Digital Storytelling Awards in 2007, 2008 and 2009.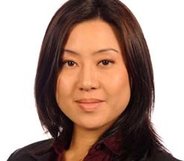 Florence M. Chee, Assistant Professor, Loyola University Chicago
Florence Chee is an Assistant Professor of Digital Communication, investigating the sociocultural contexts of technology engagement and experience. Dr. Chee joins the School of Communication Fall 2013.
Dr. Chee has designed and conducted ethnographic fieldwork studies on how and why people play games, which include sites in Asia, Latin America, Europe, and the Middle East. Her work can be found in Games and Culture: A Journal of Interactive Media, Popular Communication, and in the book Gaming Cultures in Asia‑Pacific, from Routledge.
Before joining the School of Communication faculty in Fall 2013, she was the postdoctoral research award recipient of the Advisory Committee on Research Ethics (ACRE) at the International Development Research Centre (IDRC) in Ottawa, Canada, where she was pursuing work on the ethical challenges of online/offline gender dynamics and access to communication technologies.

Dr. Jason Martin, Assistant Professor, Journalism, College of Communication at DePaul University
He completed his Ph.D. at the Indiana University School of Journalism in Bloomington, Ind. His dissertation analyzed Congressional election coverage and surveyed citizens' related media use habits to better understand the role that technology is playing in shaping news delivery and consumption of public affairs journalism during campaigns.
Martin teaches courses in media law and ethics; political communication; reporting, writing, and editing skills; and advanced specialty reporting at both the undergraduate and graduate levels.
Martin's research focuses on the political communication outcomes and First Amendment implications of public affairs journalism as it responds to rapid economic, technological, and sociological developments.
His work has been published in journals such as Communication Law & Policy, Journal of Mass Media Law & Ethics, and Newspaper Research Journal with forthcoming articles accepted in Mass Communication and Society, Journal of Communication Inquiry, and International Journal of Public Opinion.
ISIS Social Media Recruitment and Censorship (10:00am-11:15am)
1)ISIS has also figured out the social media trends and is effectively using social media to recruit more members.
2)Should social media be censored?
3)How much is too much censorship when it comes to censoring information/ What about terrorism recruitment via social media?
4)Is social media censorship democratic?
CLICK TO RSVP for this PANEL
SPEAKERS
Moderator: Dr. Beth Konrad, Program Director, Loyola University Journalism Program
Beth Konrad's career in communication spans more than three decades covering a wide variety of positions in media, corporate, academic and civic affairs. In Fall 2013 Konrad was named Program Director for the School of Communication's Journalism Program. She has been an award winning TV and radio reporter and anchor, a ‌news director, editorialist, business owner, corporate executive and an advocate for social causes and community development.
Konrad has worked with major media outlets in Detroit, Chicago and San Francisco. Her broadcasting and reporting experiences include positions with ABC (Chicago and Detroit), NBC (San Francisco), PBS and Post Newsweek (Detroit).
Konrad is a noted spokesperson on numerous journalism and freedom of information issues and has made appearances or participated in interviews on NPR's All Things Considered, ABC 7 Chicago, WMAQ NBC 5 Chicago, The New York Times and the Associated Press.

Ahmed Rehab, Executive Director, Council on American-Islamic Relations
Rehab is an avid media activist who works on a daily basis with Chicago's media establishments, publishers, editors, producers, reporters, and broadcasters – in an effort to bring about more fair and accurate coverage of Islam and Muslims.
Rehab comments regularly as a guest on various local, national, and international TV and cable news programs, as well as on radio stations. He has been interviewed over 150 times by news publications such as the Chicago Tribune, the Chicago Sun-Times, the Daily Herald, the Washington Post, the Orlando Sentinel among others. His Op-Ed's have been published in numerous newspapers around the country.
Rehab, an alumnus of the FBI Citizen's Academy, leads local efforts to foster positive relations with law enforcement officials, elected officials, political appointees, and representatives of various governmental agencies.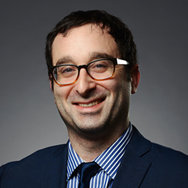 Dr. David Faris, Associate Professor, Political Science
Chair & Public Administration Arts and Sciences, Roosevelt University
Currently chair of the Department of Political Science and Public Administration at Roosevelt University in downtown Chicago, Dr. Faris earned his PhD in Political Science at the University of Pennsylvania in Philadelphia in 2010. His book, Dissent and Revolution in a Digital Age: Social Media, Blogging and Activism in Egypt — focused on the use of digital media by Egyptian opposition movements. In terms of Faris's research, which focuses on media in the Middle East, ISIS has served as a sort of re-branding of al Qaeda and Iraq under a quippy acronym–a media tactic which has been critical in attracting attention to the organization.
His forthcoming book:
Digital Dynamics: Social Media, Contentious Politics & Society in Post-2009 Iran. (working title), Co-editor, with Babak Rahimi. State University of New York Press, forthcoming.
Other publications:
"Digital Media and Identity in the Middle East: Challenges and Opportunities." Journal for Politics, Economics and Culture of the Middle East, Vol. 54, No. 1 (2013).
"Revolution Before Politics in Egypt." Sightings. The Martin Marty Center for the Advanced Study of Religion, University of Chicago. August 2011.
"The End of the Beginning: The Failure of April 6th and the Future of Electronic Activism in Egypt." Arab Media & Society 9 (Fall 2009).
Revolutions Without Revolutionaries? Network Theory, Facebook, and the Egyptian Blogosphere." Arab Media & Society 6 (Fall 2008).
Book chapters:
"Digital Activism in Authoritarian Countries" in Aaron Delwiche and Jennifer Henderson eds., The Routledge Participatory Cultures Handbook. (With Patrick Meier), 2012.
"We Are All Revolutionaries Now" in Social Media Revolutions: All Hype or New Reality. Lichtenstein Institute For Self-Determination at Princeton University, 2011.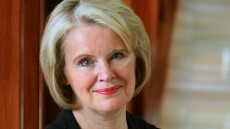 Jill Geisler, Bill Plante Chair of Leadership and Media Integrity
Jill Geisler is an internationally recognized expert in leadership, management and communication – in media organizations and beyond. She's been inducted into multiple journalism halls of fame, including the prestigious Silver Circle of the National Academy of Television Arts and Sciences. Jill was among the country's first female TV news directors. After 26 years in broadcast journalism, she joined the Poynter Institute faculty.
Today, she teaches on all platforms: in person, in writing and on-air. Her top-rated "What Great Bosses Know" podcasts on iTunes U have racked up 13 million downloads and counting. Her book, "Work Happy: What Great Bosses Know" has become a leadership manual for managers in all professions, and keeps Jill busy fielding speaking and consulting invitations from domains as diverse as medicine, law, technology and academia.
Jill holds a masters degree in leadership studies from Duquesne University and a bachelors in journalism from the University of Wisconsin – Madison. Jill's teaching is based on research, practicality, humanity and humor. Her management mantra is: "Life's too short to work with jerks."

Tim Brauhn, Communications Manager, Interfaith Youth Core (IFYC)
Tim Brauhn is the Communications Manager at Islamic Networks Group, an organization that counters prejudice and discrimination against American Muslims by teaching about their traditions and contributions in the context of America's history and cultural diversity. Tim received his MA in International Studies at the Josef Korbel School of International Studies at the University of Denver with a concentration in Religion and Politics in the Middle East and Central Asia. Tim was an inaugural member of the Faiths Act Fellowship, an elite international program for interfaith leaders run by the Interfaith Youth Core and Tony Blair Faith Foundation.
He is currently working with the Interfaith Youth Core on a project funded by the McCormick Foundation to combat ISIS terrorist group's social media recruitment of the American youth.
Democracy in Crisis: Media Censorship in Turkey (11:30am-12:45pm)
This panel will address challenges of being a journalist in a country with high levels of media censorship. (Turkey's current trajectory towards authoritarianism is particularly shocking, as it was considered a model nation in the Middle East) To combat trends that hint a democratic regression in a previously "model nation", this panel will address the Turkish government's resort to media suppression and censorship through arrests of journalists, social media bans, and government absorption of news outlets.
CLICK TO RSVP for this PANEL
SPEAKERS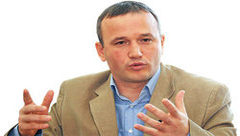 Dr. Gokhan Bacik, Associate Professor of International Relations, Ipek University
Specializing in the field of state-society relations, Dr. Bacik got his PhD from Middle East Technical University, Ankara. His latest publications include Hybrid Sovereignty in the Arab Middle East (Palgrave Macmillan, New York, 2008) as well as recent articles for Middle Eastern Studies, Nationalism and Ethnic Politics, Studies in Conflict and Terrorism. Bacik is also an associate member of the Turkish Academy of Sciences.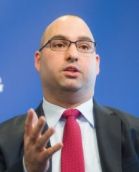 Cenk Sidar, Founder and CEO of Sidar Global Advisors
Cenk Sidar is the founder and CEO of Sidar Global Advisors (SGA), a Washington, DC-based global macro research and strategic advisory firm that has been assisting top financial institutions, governments and multinational corporations investing in emerging/frontier markets since 2009. Sidar successfully developed the firm`s client base, building a broad range of experience assisting Fortune 100 companies, hedge funds, and private equities in their overseas operations and investments.
Sidar has written for, been interviewed by, and worked with the world's leading newspapers and media organizations, including the Wall Street Journal, New York Times, CNBC, Bloomberg, Foreign Policy, CCTV and Al Jazeera. Sidar has also addressed audiences around the world, including at Cornell, Tufts, Johns Hopkins (SAIS) and CFR.
Sidar holds an MA degree in international economics and international relations from Johns Hopkins University's School of Advanced International Studies (SAIS) in Washington, a postgraduate degree in European studies from SAIS's Bologna Center in Italy, and a BA degree in business administration and international relations from the Istanbul Bilgi University.
In 2012, Sidar has been selected as one of the top 99 foreign policy leaders under 33 in the world by the Diplomatic Courier and the Young Foreign Policy Professionals. He is a member of the Johns Hopkins University SAIS Advisory Council, Atlantic Council, Turkish Social Democracy Foundation (SODEV), Atlantik-Brucke e. V., the European Young Leaders Program, the Jean Monnet Program, the Project Interchange Alumni, and the American Academy of Achievement. He is fluent in English and German.
Mahir Zeynalov, Correspondent for Today's Zaman, Blogger for the Huffington Post
Zeynalov first started his professional career with the Los Angeles Times, working with veteran journalist David Holley who was based in Moscow. He later joined Today's Zaman, as a foreign affairs correspondent and acting web editor. He had also been a managing editor at the Caucasus International magazine until 2014. He is writing weekly columns for Al Arabiya since 2013.
Zeynalov has been a subject to massive smear campaign since Gezi summer protests erupted in 2003 June, particularly for his stance on the military coup in Egypt and his opposition to an education reform program by the government of Recep Tayyip Erdoğan. When a corruption scandal broke out in December last year, Turkish president-elect Erdoğan sued Zeynalov for posting a news report on the graft allegations.