EVENT HIGHLIGHTS
The congregation at KAM Isaiah Israel is celebrating Yom Kippur with a fast-breaking dinner and different organizations and communities are welcomed to participate in this beautiful Jewish holiday. Join Niagara Foundation, Mikva Challenge, and KAM Isaiah Israel on September 23 for a night of food and fellowship.
All attendees MUST RSVP since names will be given before the event to KAM staff.
Not a member? Become one here to have unlimited complimentary access to all Friends in Faith events for one year!
CLICK TO RSVP
If you have difficulties registering for this event, please contact Hadis Fetic, Program Director for Niagara's Center for Interfaith Engagement, via email at [email protected] or phone 312-240-0707 Ext. 115.
Date:
Wednesday, September 23, 2015
5:45pm- 8:00pm
Dinner will be served
Venue
KAM Isaiah Israel
1100 E Hyde Park Blvd
Chicago, IL 60615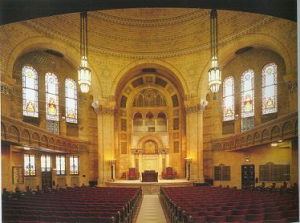 5:45pm – Join KAM Isaiah Israel for Neilah, the closing service of Yom Kippur
6:30pm – Food, friendship, and conversation about fasting as personal, religious, and political action
More details coming soon.