EVENT HIGHLIGHTS
This year's Chicago & Education Forum will be held on Monday, March 23 from 10:00 AM – 12:30 PM at Harold Washington Library's Cindy Pritzker Auditorium in partnership with the citywide Chicago Public Library system.
At the forum, we promote respectful, inclusive an safe learning environments and improve intergroup relations. To do so, we aim to diminish bullying and cyber bullying while also fostering a cohesive society of educated, inclusive youth. In addressing these objectives, we will empower and motivate participants to create fair, safe learning communities.
The forum will commence with an inspirational speech by Patrick Dati, an anti-bullying activist, who was a victim of rape at the age of 9. He will be telling his story on how he became a bully, himself, due to societal and peer pressure.
The speech will be followed by a panel discussion called "Healing the harm: the power of dialogue." We will explore how we can cultivate safe school zones by improving school climate through student activism and dialogue.
Monday, March 23rd, 2015
10:00 AM- 12:30 PM
Venue:
Cindy Pritzker Auditorium at Harold Washington Library
400 South State Street, Chicago, IL 60605
Inspirational Speech: "Boys will be Boys"
Patrick Dati

Anti-Bullying Public Advocate, Author of I Am Me
Patrick Dati is a public speaker, an author, and an advocate for the rights of domestic abuse victims and for the LGBTQ community.
As a public speaker, Dati relates what he went through as a sexually abused child. He shares his fears that caused him to suffer twenty-five years of abuse from an older brother. And he comes to grips with the low self-esteem that caused him to tolerate psychological abuse from two ex-wives and physical abuse from his first gay partner and what caused him to finally stand up for himself and command respect.
Dati's book "I AM ME" was published in 2014. It chronicles his life of abuse commencing with the rape by John Wayne Gacy as a nine year old KIRKUS describes "I AM ME" as a "riveting, heart-wrenching chronicle of one man's journey from victim to survivor." It is an intense story that could empower other survivors.
Today, Patrick draws on his life experience to help others. He is associated with several organizations devoted to promoting the rights for victims of domestic abuse and the advancement of LGBTQ rights. These organizations include Chicago's Center on Halsted; New York City Anti-Violence Project; MaleSurvivor; Teach Antibullying Inc; Dream Catchers for Abused Children; The National Association of Adult Survivors of Child Abuse; and RAINN. In 2011, Dati was selected by SAMHA/US Department of Health and Human Services to participate in their 2012 trauma survivor campaign.
Panel Discussion: Healing the Harm: The Power of Dialogue
Tatiana Karter, Project Manager for the Centers for Disease Control Grant Study of the Second Step Program
Tatiana is a licensed school social worker who received a Bachelor of Science degree in Psychology and a minor degree in Afro-American Studies from the University of Illinois at Urbana-Champaign. She went on to receive her Masters of Arts degree from the University of Chicago with an emphasis in community schools. The stint of her professional career has been spent at the Chicago Board of Education where she coordinated and facilitated consultative services and professional development trainings on social-emotional learning and behavioral health for the Chicago Public School district. Currently, she serves as the Project Manager for a Center for Disease Control trial study of the Second Step Program in 28 middle schools.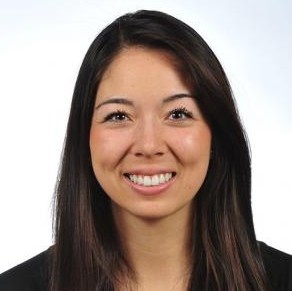 Marisa Bast
Founder of ROARR, an anti-bullying campaign
Marisa Bast is currently an analyst at the Chicago Mercantile Exchange and recent graduate of Northwestern University, where she majored in Learning and Organizational Change, received her Leadership Certificate from the Undergraduate Center for Leadership, and was a third baseman for the varsity softball team. She left a lasting legacy in the Evanston and Northwestern community, serving as a board member on the NU For Life Advisory Committee, a team representative on the Student Athlete Advisory Committee, and as a mentor in the athletic department's PURPLE (Peers Urging Responsible Practices through Leadership and Education) Mentor program, in addition to completing countless hours of community service. An NFCA All-American, four time All-Big Ten selection and All-Defensive team selection on the field, she ended her athletic eligibility ranked sixth among active NCAA Division I softball players in runs batted in with 194 and can be found in the record books among Northwestern's all-time leaders in nine different offensive categories. In recognition for her performance and leadership off the field, she was a two-time Academic All-American, a three-time Big Ten Distinguished Scholar, a recipient of the Eggemeyer Family and Walter K. Smart Endowed Scholarships, Northwestern's Big Ten Medal of Honor recipient, and the university's first-ever Top 9 Finalist for the prestigious NCAA Woman of the Year award.
During her senior year at Northwestern, Bast conceived, founded, and launched an ongoing, sustainable anti-bullying initiative called Wildcats Stand Up and ROARR, the ROARR standing for Reach Out and Reinforce Respect. With the participation and creativity of 35 of her fellow student-athletes participating in ROARR, she was able to develop a mobile anti-bullying curriculum catered towards elementary and middle school students with the overarching goal of raising awareness about bullying and equipping young boys and girls with the tools to combat bullying in their school environments. In its first year, ROARR visited seven schools in the Evanston and Chicagoland area and over 1,000 young students have heard the anti-bullying messages of ROARR to date. A victim of bullying as a seventh grader, Bast felt a personal tie to the issue, stating that those painful memories served as a catalyst for her passion behind the implementation of ROARR.
---
CO-SPONSOR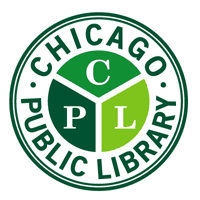 ---