By: Megan Deppen, intern at Niagara and student at Depaul
The giant arched windows cast light onto the audience while both men and women, students, academics, and nonprofit leaders alike nodded, laughed, and scribbled notes in response to the lively discussion happening on stage. The voices of the religious experts in the panel conversation resonated beneath the giant stained glass dome of the Chicago Cultural Center.
This spectacle of impassioned discussion, this community forged around ideas and relationship-building, was only the first event in Niagara Foundation's 2014 Chicago Interfaith Gathering (CIG).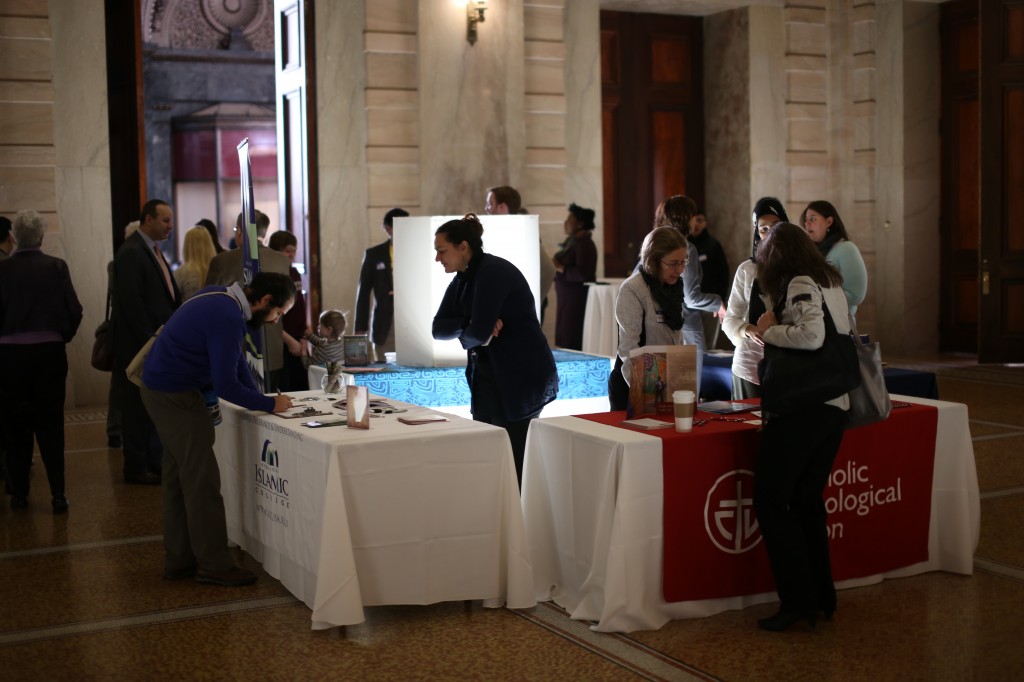 Last Monday, More than Words: Interreligious Dialogue and Peacebuilding brought over eighty people together to celebrate not only interreligious peacebuilding efforts, but also to recognize the United Nation's Interfaith Harmony Week.
"Interreligious dialogue takes a long time to mature to a point where it can start to have an impact," Robert Scheiter, one of the panelists, said. "I'm both pleased and grateful to the Niagara Foundation for what they've been able to achieve in such a short period of time."
Father Donald Senior, facilitator for the panel said, "I think [the event] is really a tribute to the Niagara Foundation because it makes very visible the importance of dialogue like this."
Brendan Dowd, Niagara's Director of the Center for Cultural Exchange & Interfaith Collaboration, said that in honor of the UN resolution, the Chicago Interfaith Gathering aimed to provide students and friends of Niagara a space to "reflect on the work that we do and why we do it… [and] to challenge ourselves to think of new horizons."
Laith Al-Saud, visiting assistant professor of religion at DePaul University, spoke about the relationship between international relations and religion and also introduced the facilitator of the event, Father Donald Senior, CP, President Emeritus and professor at the Chicago Theological Union.
Senior, in turn, led introductions of the five panelists: A Rashied Omar of the University of Notre Dame, Robert Schreiter, CPPS of the Catholic Theological Union, Catherine Cornille of Boston College, and Martin E. Marty, Professor Emeritus of the University of Chicago.
Upon reflection of the event, Schreiter complimented Niagara's choice of panelists; each brought a unique perspective of interreligious dialogue ranging from international, theoretical, practical, and historical knowledge and experience.
Senior began the discussion, asking the panelists how to build the foundations for authentic interreligious dialogue. What are the ethical principles that contribute to this foundation of interreligious harmony?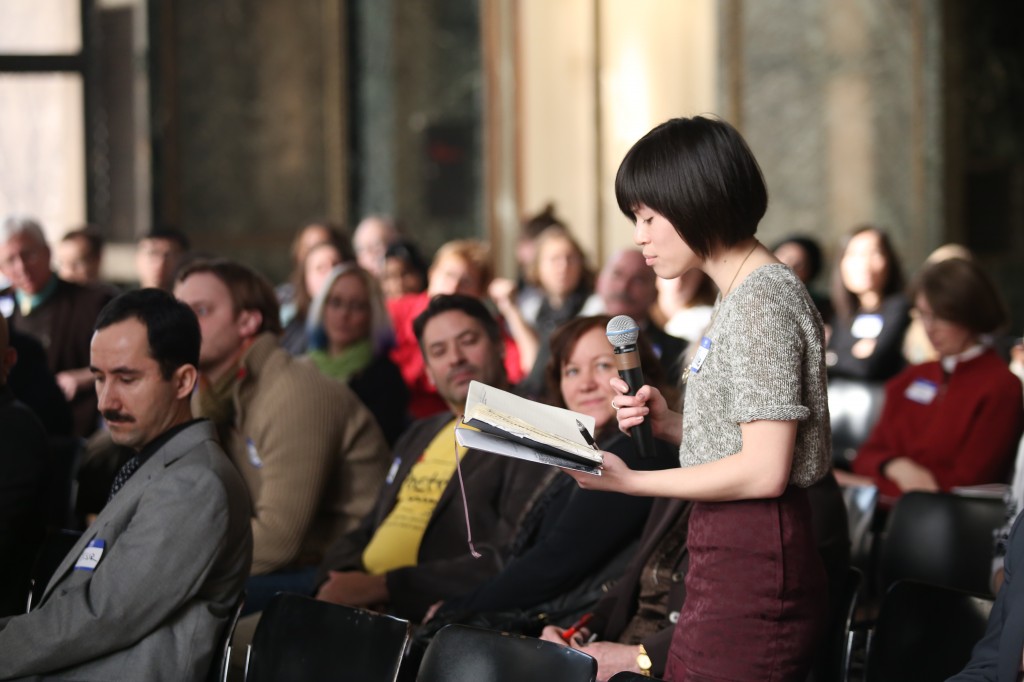 The Golden Rule, Schreiter began, is an example of the common threads between the Abrahamic faiths. Schreiter said there is a correlation between human beings' interdependence and transcendance, and this is a common link that can bring different faiths together.
"Peace is about this acknowledgement of interdependence, the generosity that should flow from that… and it's grounded in who are and who we are to become," Schreiter said.
Following Schreiter's comment, Omar challenged the extrinsic motives for engaging in interreligious dialogue and asserted that the true motive for dialogue should be intrinsic, or from within oneself or one's faith.
"Within our own faith commitment, within our own commitment to God, we need to be wanting to reach out to each other," Omar said. "God says we have differences among humankind…not so that we may despise each other, but so that you may get to know each other, to recognize each other."
Well versed in the challenges of interreligous dialogue, Senior asked the panelists why so many are resistant to such peaceful conversation. What are the risks?
The panelists addressed the conflict that arises when the desire to belong is faced with the desire to reach beyond one's own tradition.
"The fear of being expelled from the tribe, morally or any other way," Schreiter said, "makes it difficult to really move into interreligious dialogue."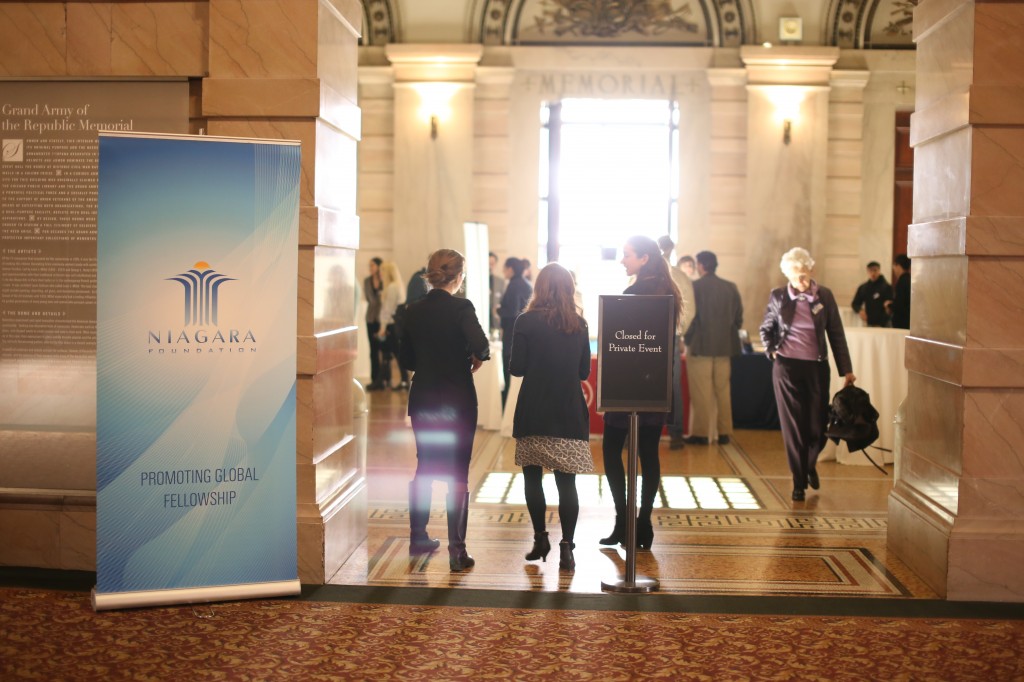 Interreligious dialogue, Marty added, connotates a kind of "wishy-washiness" where people fear losing loyalty or conviction with their traditions.
Conversely, Cornille described the type of people who tend to engage in interreligious dialogue.
"We have to admit that many people who are interested in interreligious dialogue –just are by nature or by choice– on the margins of their traditions," Cornille said.
Senior then inquired about the role of religion in politics and the desire for a secularized world. Is the role of religion honored?
"As long as religion is able to legitimate existing international orders and social structures, it's fine," Omar explained. "But as soon as religion begins to challenge those structures it becomes a problem."
Drawing from his international experiences and research, Omar explained the differences between state and church theologies and their impact on peace. While some states cherish the idea of state theology, where the state is idolized as the political and religious authority, some believe in church theology, where religious leaders "turn a blind eye to what's happening in the real world."
Omar challenged these traditional models of theology and said leaders with a moral voice must speak out against the injustices that occur, within and outside of the church.
"Religion is a fact in the world," Schreiter said in response. "What we're seeing now is a younger generation coming up who are really taking religion seriously and breaking through the older models."
Cornille spoke also about the importance of forming personal bonds with peoples of other faiths, relating to her own blossoming interest in interfaith dialogue.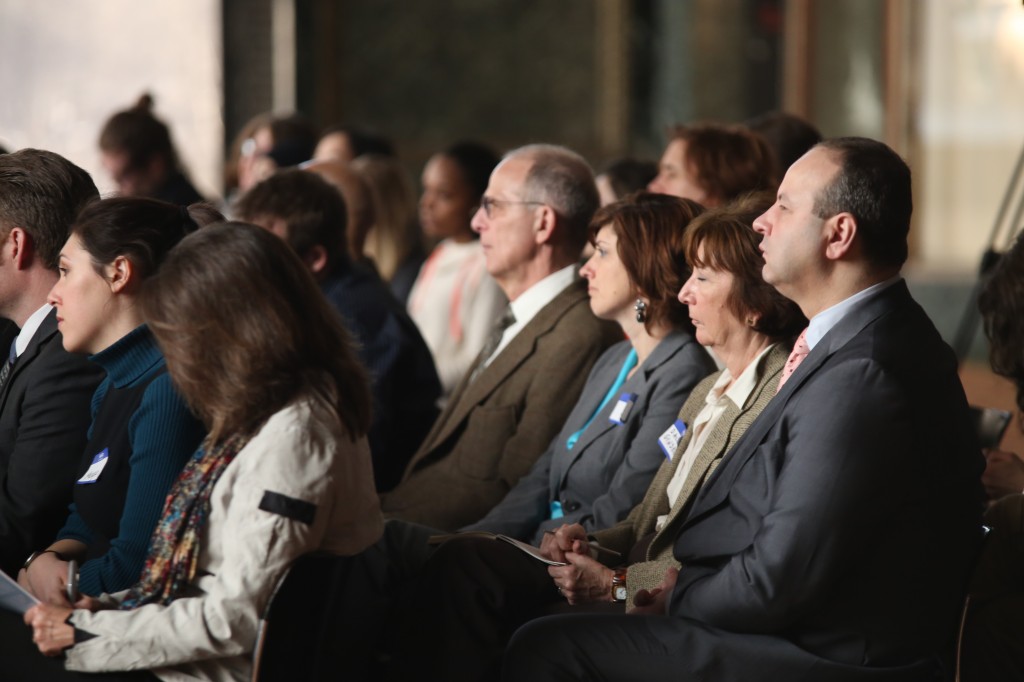 "The kind of dialogues that continue are based on deep personal commitment on sharing something other than necessarily talking about your beliefs and practices," Cornille said. "Having a sustained relationship with people of other traditions is vital for interreligious dialogues to continue."
Some of the final words of the panel included hopes for the future and reasons to invest in interreligious dialogue.
"Getting some measure of acquaintance with some tradition different from your own becomes a really important basis for being able to dialogue. I came to understand what it meant to be a Christian, and a Roman Catholic Christian much better after looking for example at religions in India," Schreiter said.
"Dialogue is much more than speaking, it is indeed doing things together," Cornille said. "The conversation is definitely a very important part [of interreligious dialogue] and creating a safe context for discussion… just bringing critical issues [like linguistic inequalities and power relations] out into the open is important to the conversation."
The Chicago Interfaith Gathering concluded Thursday night with the Abrahamic Dinner at the Spertus Institute.