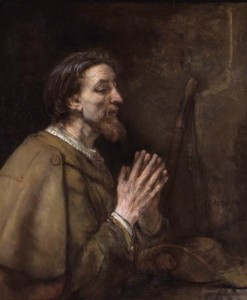 The views and opinions expressed on the website are those of the authors and do not necessarily reflect the views or opinions of Niagara Foundation, its staff, other authors, members, partners, or sponsors.
By Brianna Deigan, Communications Intern
July 23, 2015
Tomorrow, July 25th, individuals across the world celebrate the Catholic holiday known as the Feast of St. James. Considered to be a public holiday in the communities of Basque Country and Galicia, Spain, many take the pilgrimage yearly to the streets of Santiago de Compostela, the resting place of Apostle James the Greater.
Saint James is known as the son of Zeebee and brother of John the Apostle. In the Christian faith, Saint James is recognized as one of the closest companions to Jesus Christ. Not only was he one of the three apostles to witness the raising of Jairus' deceased daughter, but one of the only three to witness the transfiguration of Jesus as he spoke with God, as well as join him in his final prayer at the Garden of Gethsemane.
In Spain, who has had the honor of possessing his relics since the 9th century, Saint James is known as "El Señor Santiago." It is believed that after his beheading, his body was brought back to Galicia to be buried. Today, he rests under the cathedral of Santiago de Compostela.
The days leading up to the Feast of St. James are full of celebration and entertainment, including various street performers, music, art, and drama productions. At midnight, the holiday has finally begun and the cathedral is magnificently illuminated for all to see. Following later that day is a great mass, attended by not only representatives of the Galician government, but also often by the Spanish Royal family. The celebration continues until the next morning, consisting of dancing, drinking, eating, and dramatic display of fireworks.
We at the Niagara Foundation would like to wish all a Feast of St. James day full of festivities, prayer, and joyous celebration!