Here at Niagara, we are so proud of our internship program. Over the past few years we have had interns from around the globe and around Chicago come to learn and provide vital help for our small, but dedicated nonprofit.  To become an intern email [email protected] with a resume and cover letter! To celebrate this summer's interns, who are now sadly departing, we asked them a bunch of both fun and serious questions. Here is a snippet from each of their interviews. We'll miss you guys:
Name: Ryan Bisceglia
Position: Web Design, Summer 2014
School and Major: Marquette University, Advertising/Corporate Communication
Career Goals:
Once I graduate I'd like to work at a large Ad agency in Milwaukee or Chicago. From there I plan to move up the ladder and try working at different offices around the country and perhaps the world. Eventually I'd like to start my own agency.
Where else do you work?
I've tried a little bit of everything over the past few years ranging from kung fu instruction to election officiating, I'm currently a building manager at Marquette's student union and a bar-back at one of Milwaukee's oldest bars.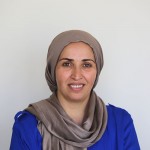 Name: Nooria Bibi
Position: Public and Global Affairs, Summer 2014
School and Major: DePaul University, Major: International Studies and Philosophy
What is one thing you hope to accomplish in the next year?
To do something great for Afghanistan
What is your favorite TV show and why?
Harime Soltan is my favorite show because it shows how the reasons for the collapse of Ottoman Empire
Name: Brandon Carter
Position: Writing and Reporting, Summer 2104
School and Major: DePaul University, International Political Economy 2013 – Valparaiso Law School, J.D. 1L
What do you prefer, Chicago winters or Chicago summers?
Summers..who likes Chicago winter?
If you could have any superpower, what would it be?
I would control space time, because if you control space time you control everything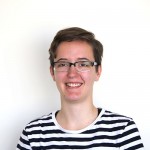 Name: Katie Stever
Position: Interfaith Collaboration, Summer 2014
School and Major: Hamline University (Minnesota), Major: Religion
Career Goals:
My long-term goals include going to seminary and becoming ordained as an ELCA pastor with focuses on organic/alternative church, contemporary worship, youth development, and social justice. My short-term goals are to learn how to cook a meal that isn't mac and cheese or cereal, graduate from Hamline, and spend more time with my family's dogs.
Why did you pick to intern with Niagara?
I believe that in order to build a community that is rooted in understanding, we must have dialogue with those who are different than us culturally and religiously and work to embrace and honor those differences. I believe Niagara's mission is directly in line with my own values.
Name: Geri Michalzuk
Position: Human Resources Intern, Summer 2014
School and Major: DePaul University, Major: Management with a HR concentration with a minor in public law political thought
Do you have a favorite Chicago tourist destination?
It's cliche but I like the bean. Taking a visitor to Millennium Park never disappoints because not only are they downtown, they're in the Loop, by the bean, they can see the art institute, you can point out where soldier field/Grant Park/Shedd Aquarium/Field Museum are, and there are a lot of food choices.
What is your favorite movie and why?
My Big Fat Greek Wedding is my favorite movie. It is hilarious and harmless in that it's really family friendly. I don't know why I love it so much because it's so random I feel but I know every line and still laugh uncontrollably when I watch it. My favorite movie series, though, is 100% Harry Potter because I also know most of the lines to each movie and am a total groupie. I think I like both of these so much because of the memories tied to them. I know all the words but so does my mom, brother and sister because we watched these films together non-stop.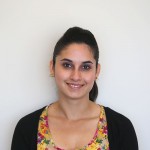 Name: Yanelis Romero
Position: Writing and Reporting, Summer 2104
School and Major: North Park University, Media Studies
Career Goals:
Work for a news corporation like NBC as a reporter.
Do you have any secret talents?
I am a good salsa dancer
Name: Danny Davis (No picture of Danny either!)
Position: Writing and Reporting, Summer 2014
School and Major: Lawrence University (Wisconsin), Major: Political Science
Career Goals:
Too early to tell as of now! However, I've limited my choices down to a couple. After I graduate from Lawrence I hope to attend graduate school for either journalism or an advanced program in Middle Eastern studies, possibly to become a news correspondent or policy advisor.
If you could have any superpower, what would it be?
I'd be an airbender. There is a tween show called 'Avatar: The Last Airbender' on Nickelodeon that's a phenomenal anime series. In the show, characters are able to 'bend' or manipulate the elements around them in ways that become more powerful and complex as they complete rigorous training in the traditions and practices of martial arts. The athleticism involved in each type of bending for the four elements (air, earth, water, fire) is inspired by a different east Asian martial art. Airbending allows one to manipulate the air around them in whatever way they see convenient. Air benders can effectively fly, grab objects beyond arms reach and manipulate the trajectories of freely moving objects. DOESN'T THAT SOUND AWESOME YOU GUYS???
 Name: Whitney Davis
Position: Public and Global Affairs, Summer 2104
School and Major: DePaul University, International Studies
Whitney didn't get a chance to take our interview, but we'll miss her all the same! 
Thanks to all of our interns for a great summer! Good luck in school this fall!