Executive Editor of the Rockford Register Star, Mark Baldwin, just got back from a trip to Turkey with the Niagara Foundation. He's blogging for the Register Star about the trip and agreed to allow us to repost his travelogues. Thanks, Mark, and we're so glad you enjoyed the trip!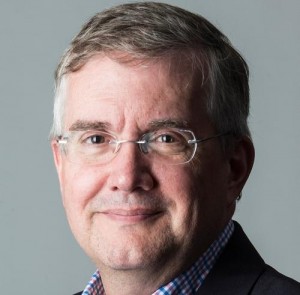 Turkish delight calls to mind a confection of pistachios, dates, hazelnuts and other tasty ingredients, flavored with orange or lemon or maybe rosewater, all held together by a sweet gel. It's delicious.

In fact, Turkey is full of delights that have nothing to do with food. Every mosque is a work of art. The coastline is glorious. Bazaar culture is vibrant and colorful.

I was in Turkey the first week of July with four other Rockford-area residents: the Rev. Jane Eesley, pastor of Christ United Methodist Church; Kris Kieper, who heads the YWCA; Kristina Reuber, executive director of the Golden Apple Foundation; and Celal Evliyaoglu, who runs the Turkish American Society of Rockford. We were joined by Buzz Hunter, the affable principal of Prosser Career Academy in Chicago. The trip was sponsored by the Niagara Foundation, based in Chicago, which promotes civic dialogue across national and religious boundaries.

For all of the cultural and culinary treats we consumed during the trip, the greatest source of delight was the Turkish people, who were warm, knowledgeable and intensely curious about the world beyond their borders.

Most of the Turks we met were members of a movement called Hizmet — the word means service — which over several decades has coalesced around the teachings of a Turkish theologian and writer named Fethullah Gulen, 73.

Gulen promotes a modern, tolerant version of Islam that stresses altruism and education and respect for believers of all religious persuasions. Diversity is celebrated and individual conscience respected. Interfaith dialogue is encouraged.

Hizmet "sees humans as one big family with differences that are to be respected," says Fatih Ceran, a spokesman for Turkey's Journalists and Writers Foundation, co-founded by Gulen in 1994. (Gulen's life and the movement he inspired are the subject of a documentary, "Love Is a Verb," that premiered in the spring in Chicago. You can find out more about the film at loveisaverbmovie.com.)

The movement has founded hundreds of schools around the world, including the well-regarded Science Academy of Chicago, in Mount Prospect. A Hizmet-inspired nonprofit organization, Kimse Yok Mu — the name means "Is Anybody There?" — provides humanitarian aid across large swaths of the globe.

Yet today, the Hizmet movement, which has broad support among intellectuals and the business class, finds itself at odds with the government of Turkish Prime Minister Recep Tayyip Erdogan, whose political base consists of rural, less-educated and less-progressive religious Turks.

That's one reason Gulen has lived for 15 years in self-imposed exile in Pennsylvania. His admirers fear he would face arrest if he returned to Turkey.

On the Wednesday before last, our day concluded at an Iftar — the meal at which Muslims break each day's fast during Ramadan. The event was at the home of a Hizmet-allied family in the city of Bursa.

Our travel party approached this Iftar a bit reluctantly. It had been a long day, and we'd had a series of late nights after attending previous Iftars. We were spent.

After sundown, we dined around a long table in the family's front yard, on a night so clear we spotted an orbiting satellite passing silently overhead.

Three generations of the host family lived in the house, and the children spoke a little English. Most of the conversation among the adults was translated by Hakan Berberoglu, the Niagara vice president who was our shepherd during the trip.

So we talked about the things grown-ups talk about. About Turkish and American politics. About travel. About an upcoming wedding. About all the topics that arise as relationships build during a long evening together.

We concluded after 11 p.m. in a fashion that I learned was characteristically Turkish — with warm handshakes and embraces and kisses, and promises by our hosts that they will visit Rockford.

By then, naturally, we were all fully alert — and fully cognizant of how sweet the evening had been.

This post originally appeared on rrstar.com.