EVENT DESCRIPTION
Media plays a role in our understanding of how events around the world are interpreted. Today, with technology constantly improving, the media even has the ability to shape society, but with this power comes new ethical challenges that emerge at a rapid pace. To investigate this issue further, Niagara Foundation will bring together panels of experts in different areas of expertise to discuss the media and ethics today.
Through this half-day forum, we will reach out to academics, leaders of media organizations, journalists, and other professionals in the fields of law and media, so they may share their latest research and expertise as well as bring this important issue to the public's attention. While the main goal of this forum is to provide a platform for experts to discuss ethics in the media, it is also to provide an informational and educational opportunity for students and others who are interested.
It's free for public.
Date:
Thursday, March 13, 2014
Time:
9:00 AM – 12:30 PM
Venue:
Gleacher Center – University of Chicago
450 N Cityfront Plaza Dr,
Chicago, IL 60611
9:00 AM – 9:45 AM
Light Breakfast & Registration
9:45 AM – 10:00 AM
Welcome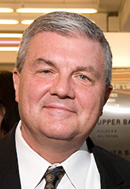 Daniel Schmidt
President & CEO, WTTW, Channel 11
10:00 AM – 11:00 AM
"Media and Ethics "
Gerould Kern
Senior Vice President and Editor, Chicago Tribune
11:00 AM -12:30 PM
Panel on Journalism Ethics in the Digital Age
Clark Bell
Journalism Program Director,
McCormick Foundation

Kari Lydersen
Leader of the Social Justice Chicago Reporting Fellowship, Medill School of Journalism at Northwestern University
Eric Ferkenhoff
Assistant Professor, Medill School of Journalism at Northwestern University

Fernando Diaz
Managing Editor, Hoy Chicago
12:30 PM Closing