HIGHLIGHTS
QUICK LOOK VIDEO
NIAGARA'S STORY
Click to watch full program.
Niagara Foundation has grown from an office of just three people in a basement in Des Plaines, Illinois, to a twenty-two-branch organization in nine states with ten employees working in the downtown Chicago headquarters.
At the heart of Niagara are the relationships we have built over this ten-year period. We are constantly fostering this important part of our organization. Whether it is building friendships over ten years of hosting the Abrahamic Traditions Dinner, bringing people to Turkey, or eating lunch over interesting and timely topics for the Niagara Forum series.
Here is how we will use this campaign to grow even more:
It is important to say thank you to key donors and funders, board members, friends, and committee members. These people will be given the first look at the schedule of activities, encouraged to be ambassadors during this celebratory year, and asked to become Niagara Foundation Members through our Blue Dot Membership Network.
The second part of the year will consist of growth through the events and advertising. This includes our 10th year anniversary gala, our community building events brought to you by our Advisory Committee, and many others. This exciting event will be held in the Grand Ballroom of the Hilton Hotel on December 4th, 2014.
Niagara Global Vision Award 2014

Booth School of Business
University of Chicago
Received by
Sunil Kumar
Dean, Booth School of Business
Niagara Community Service Awards 2014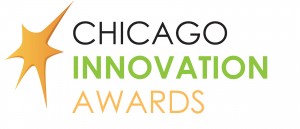 Received by
Tom Kuczmarski
Founder & Co-Chair
---
The Greater Chicago Food Depository
Received by
Kate Maehr
Executive Director & CEO

There are three options for buying tickets.
---
BECKER ARCHITECTS
You may also contact VP for Development and Strategy, Mevlut "Hilmi" Cinar via [email protected] and 312-240-0707 ext. 109 for more information.
Chicago Symphony Orchestra Concert – May 15th 2014
To kickoff the 10th anniversary campaign, the Chicago Symphony Orchestra saluted Niagara Foundation on our 10th anniversary. On May 15 we celebrated our affiliation with the CSO by attending the performance that evening with for an all-Strauss program. As a thank you to our committee members, they were invited to the concert as well as a reception before the program.
Our Committee Members will hold events in honor of Niagara with their networks. These community receptions will highlight what is great about Niagara for the greater Chicago community, while growing our base of supporters.
List of Community Receptions:
June 24th – Committee Member Peggy Parfenoff, Executive Director of World Chicago, hosts an event at her office after their annual board meeting.
August 1st – Committee Member Jill Weinberg, Executive Director of the Regional Office of the National Holocaust Museum, hosts a Shabbat dinner at her home.
August 7th – Robert Ryan, son of Committee Member Bob Ryan, VP of Legislative Affairs, Comcast, hosts an event for young leaders in Chicago on North Harbor Drive.
September 10th – Committee Member Jim Terman, President of Jasculca Terman, hosts a lunch event for his employees at the JT offices.
October 10th – Committee Member and Co-Chair Anne Pramaggiore, President and CEO of ComEd, co-hosts an evening reception with Committee Member Michael Madigan at the Field Museum.
October 15th – Committee Member Chuck Middleton, President of Roosevelt University, hosts a lunchtime event with the entire Roosevelt Board at their offices.
October 23rd – Committee Members Rhoda Sweeney and Fred Drucker hosts a dinner party at their home.
November 21st – Committee Members, Mr. and Mrs. Dan Schmidt, host a dinner party at their home.
The rest of the committee member community receptions (35 in all) will happen during the fall season leading up to the Gala on December 4th. 
COCHAIRS:

Edward Burke

Principal, Klafter and Burke Law Firm

Daniel McCaffery

Chairman & CEO of McCaffery Interests

Anne Pramaggiore

President & CEO of ComEd
MEMBERS (listed alphabetically):
---
Karen Alexander
Vice President for Development, CSO
Malik Ali
Founder and President, MPI Media
Cherif Bassiouni
Professor Emeritus, DePaul University
Bill Cavanagh
President of Ullico
Tim Dart
Partner at Nicolay and Dart
Fred Drucker
Retired Partner, Schwartz & Freeman
Herb Franks
Managing Partner; Franks, Gerkin & McKenna P.C.
Jack Franks
Partner; Franks, Gerkin & McKenna P.C.
Paul Green
Chairman of the City Club
Susan Gordy
Managing Director, The Chicago Corporation
Muhammad Hamadeh
Chairman of the Muslim Educational and Cultural Center of America
Mike Harrington
Vice Chairman of Oakridge Investments
James Knepper
President, Law Offices of James A. Knepper
Kerstin Lane
Former founding executive director of the Swedish American Museum
Joe Lane
Advisory Board, Cost Containment Advisors
Andrew Madigan
VP, Mesirow Financial
Michael Madigan
Partner, Madigan & Getzendanner
Martin Marty
Professor Emeritus, University of Chicago
Susana Mendoza
City Clerk
Chuck Middleton
President of Roosevelt University
Enrico Mirabelli
Partner, Beermann, Pritikin, Mirabelli, Swedlove LLP
Barbara O'Connor
Managing Broker at Dream Town Realty
Patrick O'Connor
Vice Chairman, Cozen O'Connor Law Firm
Peggy Parfenoff
Executive Director at WorldChicago
Michi Pena
VP of Development at SPAAN Tech
Ahmed Rehab
Exec. Director of CAIR Chicago
Bob Ryan
VP of Government Affairs, Comcast
Zaher Sahloul
President of SAMS
Daniel Schmidt
President of WTTW11
Rhoda Sweeney
Retired Cook County Circuit Court Judge
Jerry Packer
Executive Financial Services
James Weiss 
President, Black and White Valet
Jill Weinberg
Midwest Regional Director at Holocaust Museum
Rabbi Michael Zedek
Senior Rabbi at Emanuel Congregation
At the beginning of 2014 we laid out exactly what we hoped to accomplish this year. This strategic plan is the result of many long discussions with our staff and meetings with our committee members. Take a peek inside to see the ideas behind this year's events.
---
---

For more pictures, visit our Flickr page HERE!