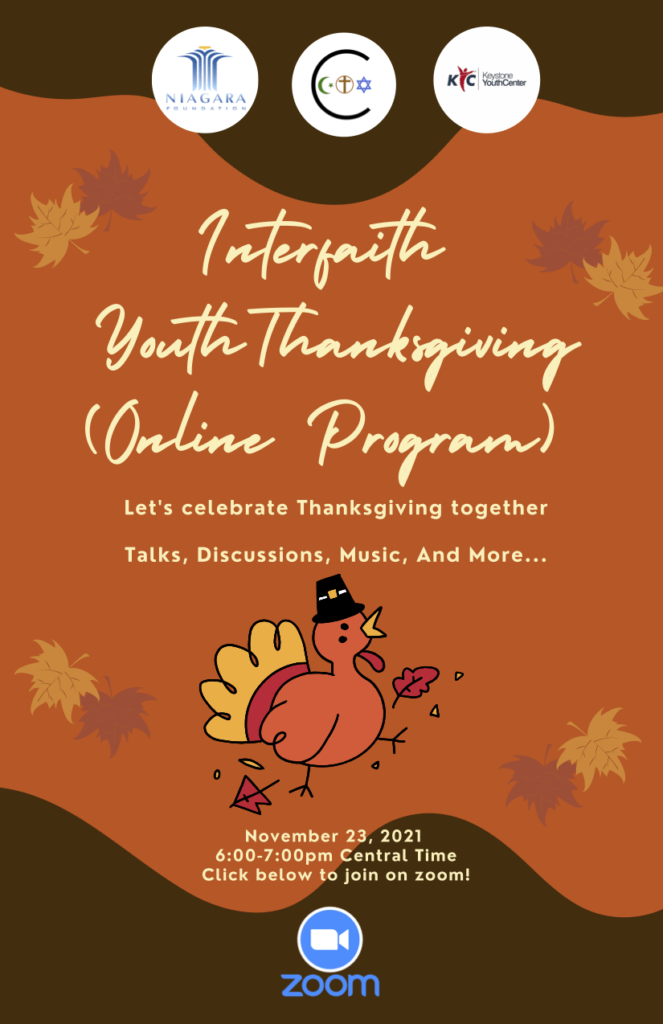 As Niagara Foundation, together with Children of Abraham Coalition and Keystone Youth Center, we are organizing an Interfaith Thanksgiving Program for young members of different faith traditions.
It is a great opportunity to exchange stories, culture, and ideas in a friendly atmosphere.
The intended audience of this event is high school and college students together with youth coordinators.
You are invited to join us for this meaningful event!
To join via Zoom:
https://us02web.zoom.us/j/82392229386…
Program Date: November 23, 2021
Time: 6 PM